Jaeger Trumpets - Fun to Play!
Jaeger trumpet overview
The chassis of the Jaeger trumpet is built to our design in the Czech Republic. These chassis are then crafted into the various models in our New York workshop.
Lead pipe
Jaeger trumpets utilize our proprietary No-Overlap mouthpiece receiver and decoupled brace. The yellow brass lead pipe achieves maximum focus, giving the player greatest control over slotting, projection and timbre. The selection of a pinky ring rather than a pinky hook helps retain the vibrations, avoiding radiating them like the tines of a tuning fork.
Tuning slide
The square shaped main slide improves feedback to the player. Sound waves love straight lines! Plunger style (like Amado but user serviceable) water keys are used to avoid torque and pressure on the tubing.
Valve cluster
The unique playfulness of Jaeger trumpets comes from the valve cluster. It has one-piece yellow brass casings, with high mounted braces to dampen spurious vibration around the spring box. Finger buttons are nickel silver to optimize the sensory feedback to the player. The pistons are precision honed stainless steel. This is truly the heart of the instrument!
Bell
Our standard two piece yellow brass A bell on the Studio and Artist Bb, (2A bell on our C and 3A on our D & Eb trumpets) provides clear projection with a sparkling high range. Players remark that these bells give them the widest palette of sound colors, making the trumpet ideal for all genres. We also install specially modified Vincent Bach bells when their particular tone color is desired.
Finish
Some models are available in Lacquer or Silver Plate, but the standard finish for all Jaeger Bb and C trumpets is raw brass. The reasons for this are feel and modification.
The instrument feels better as a result of the player having direct contact with the brass rather than being insulated from it by either epoxy, lacquer, or plating. There may not be an appreciable difference in sound, but there certainly is a difference in feel.
Any in-house modifications, like changing bells, adding quarter tone valves, moving finger rings etc. can be carried out in a timely fashion without damaging the finish.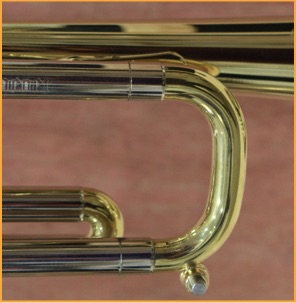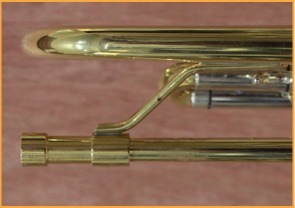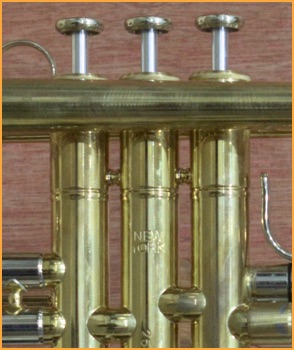 Prices:
Bb and C trumpets - $2950
Bb and C quarter tone trumpets - $3810
Bb/C and C/D ascending valve trumpets $4350