Jaeger Slide Grease (previously Magic Slide Grease)
Some time ago when I was repairing at a large rental instrument company we received back dozens of trumpets with jammed tuning slides. After we changed to this grease we noticed that very few instruments were coming in with stuck slides, so I offer it as the best slide grease I know about.
1/4 oz. screw top jar
Price $3.90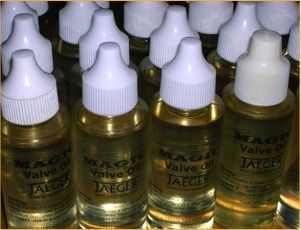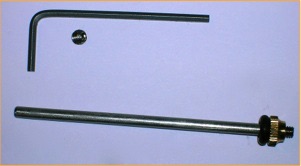 Jaeger Valve Oil (previously Magic Valve Oil)
This oil best complements the slide grease; we supply it with all the Jaeger trumpets.
2 oz. bottle
Price: $6.50
Adjustable Brace/Sound Post
Use this device to find the exact spot for your brace. Adjust the position to suit your playing situation.
Material: PLA/brass/nylon
Price: $35.00
Low F Extension Rod for Bach
This allows the low F in Carmen and Ein Heldenleben to be played instantly. Kit includes new set screw.
Price: $25.00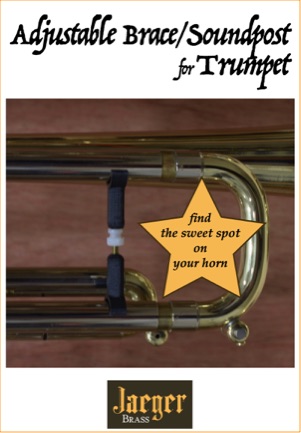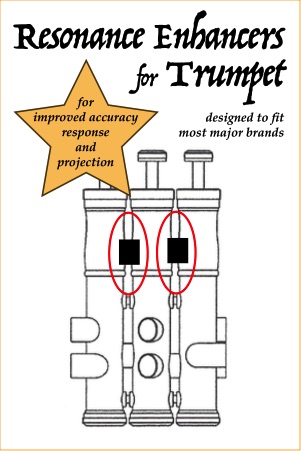 Resonance Enhancers
Transform your Trumpet - Achieve greater accuracy, response and projection. Inject new life into your horn while preserving its feel and sound.
Material: Thermoplastic Polyurethane
Price: $19.50