750 Years of Music for Trumpet
Publisher: The Recreational Musician
ISBN: 9780989207317
226 pages Spiral Bound
We hope that this collection of over 200 melodies and songs from a period of over 750 years will be played and enjoyed by trumpet players of all levels.
These are not only wonderful examples of music but the chronological juxtaposition of serious and vernacular music gives an interesting perspective to social history. Some are well known, maybe even banal, others may be quite obscure; however all this music deserves to be played, cherished and preserved.
Each one is self-sufficient, able to be played solo.
$19.95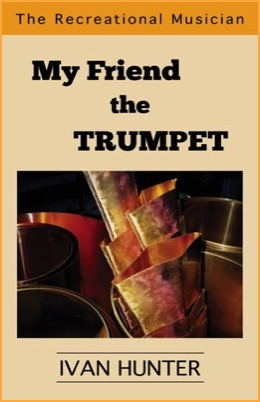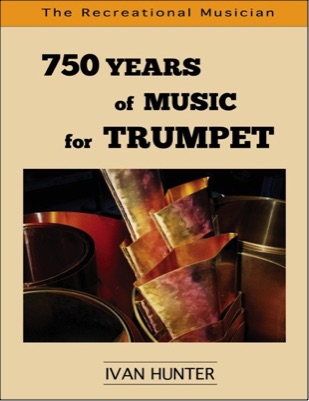 My Friend the Trumpet
Publisher: The Recreational Musician
ISBN: 9780989207324
201 pages Paperback
My Friend the Trumpet is an important book. Ivan Hunter, an authority on the trumpet, brings to the reader information and insights gathered over 50 years regarding playing, teaching, designing and building brass instruments.
Hunter boldly challenges conventions of music education including preconceived ideas about playing and practicing - particularly for the recreational musician.
An easy to read, friendly and practical book. A "must have" for any professional or amateur musician interested in brass!
$14.95